We occasionally link to products that we like and use—if you purchase via one of our links, we may earn a commission. This supports our efforts at no cost to you.
I know you can cook, but being a culinary genius isn't really your business. Your business is creating exceptional experiences for your customers.
Maybe you're a sushi master or the Paella King. Maybe you pair wines with food better than the Kardashian's match shoes and handbags. But those skills amount to very little if you can't create the perfect experience for your customers.
What makes you stand out?
The truth is, there are scores of excellent chefs. Most of them know how to cook succulent chicken. Chicken is chicken, even when it is really good chicken.
Why are YOU different?
What do your customers get when they hire you to cook chicken for their guests?
You'd better not be selling them the chicken. They can get chicken from your competitors. Sell them your superpower – that something more you offer to create a perfect culinary experience.
Once you figure out what your superpower is, you've got a golden ticket to attracting customers.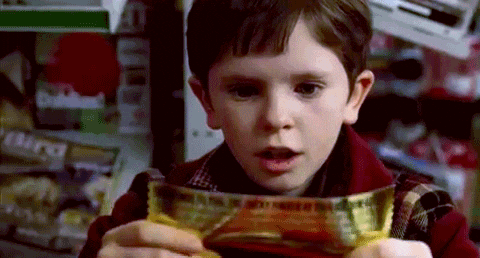 Here's how I rock the universe: I transform the lives of chefs.
My superpower is transformation. Everything I do, everything I offer is meant to transform the lives of chefs from overworked and underpaid to becoming the master of their destinies – in their private chef businesses. I work with chefs to bring their dreams to life. My REAL BUSINESS is transforming the culinary industry and changing lives, one chef at a time.
That is the heart of what I do.
Here's another mild-mannered superhero making a massive impact.
One Atlanta, GA restaurant, the Staplehouse, is an example of bringing dreams to life. There's a much bigger reason customers choose to eat at this restaurant over the dozens of other eateries in the immediate area.
Staplehouse isn't meant to be the one and only place you go to eat or drink, but when you come in, we hope you'll feel like a guest in our family's home. We want to offer you an experience, matched with great food and beverage that you'll remember for years to come. And we're doing it all for a cause we care deeply about.
Now, it's your turn. What culinary experience do you want your private chef business to create for your customers?
If you're not crystal clear about your superpower or the benefits you want your clients to experience, you're not alone. It's one thing to talk about your food, chef (hint: that's kryptonite). Articulating a unique message that sells without effort is masterful (warning: lots of people spend thousands of dollars hiring marketing firms to create these but you don't have to). My easy and affordable Map Your Business 5-Day Challenge is the best place to start. There is no better time to begin than right now. Today. Use your superpower to create an experience and notice how good your chicken tastes.