We occasionally link to products that we like and use—if you purchase via one of our links, we may earn a commission. This supports our efforts at no cost to you.
You fired another star employee. Again. They never get it right. It would be easier to just do the job yourself. After all, you're the amazing culinary superstar.
Sound familiar?
Sometimes it is a wrong-person-was-hired-for-the-role issue. Hiring is an art and science. When it doesn't work it's so much easier to place blame – that person wasn't a good fit – let them go and hire again. Jump on the hamster wheel: hire, fire, hire, fire. It's exhausting and costly. Can you relate?
However, most of the time it is a leadership issue. It's you, not them. Effective leadership builds trust and empowers others to do their best work.
How do you know if it's you or them?
You won't know whether a person is the wrong fit for your team until you evaluate your leadership. This requires a willingness for self-examination. Most of us would rather do anything more interesting or distracting, because, well, taking an honest look inward is hard.
Don't click away just yet – I'm getting to the good stuff.
It's not hard for the EGO to look inward. The problem is the ego isn't honest. It exaggerates and justifies – it will tell you you're a bad-ass Marvel Comic superhero. The solution to becoming an amazing chef and building a kick-ass team for your private chef business is asking your ego to take a back seat.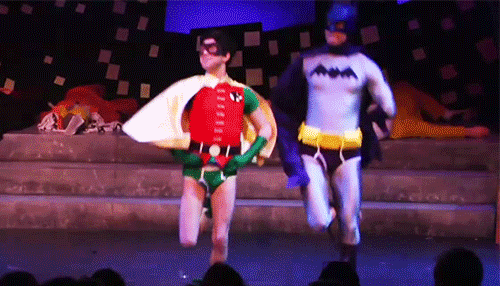 Ask yourself meaningful questions.
Come from a place of curiosity and ask yourself:
How can I change my leadership to bring out the best in my team?
Is there something I can do that will work better?
How can I be the best leader that I can possibly be?
What do I need to change before I ask someone else to change?
The beauty of effective leadership is that it's often the little things that make a big difference like the story I shared in If You Can Call a Tow Truck You Can Have Loyal Staff – Real Leaders Always Help. Slight tweaks in how you engage our team members allow you to jump off the hamster wheel and build a star team for your culinary business. Leadership skills can be learned. I can help.
The way we do one thing is the way we do everything.
A side note – it works the same in relationships. And no, your spouse probably doesn't need to change. Here's what I've learned and try to practice: the first person to notice something is amiss is the first person responsible for affecting a positive change.
Yes, it's on you, chef.
Do you want to build an effective team? One that works together to build your private chef business? A team of empowered employees doing their best work? Then it means you need to be doing your best work. I'd be honored to help you.