Be a Better Chef – please! A lot of chefs kick ass in the kitchen but feel bitter that so many other areas of their lives suck. I want you to excel in every area of your life, including your career. I want you to call your own shots in your own personal culinary business. I want you to bring your magic to private dinner parties and personal chef gigs. I want you to kick ass as a chef entrepreneur.
When I tell hardworking chefs to #BeABetterChef, I'm often misunderstood. And it pisses chefs off – you're already suffering, persevering and working harder than a 1930's coal miner, right? Not so fast.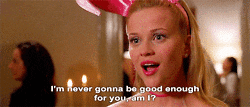 I want you to take pride in your career, not in your suffering. I want your career to reward you with a full and satisfying life. If you don't have that…Please. Be. A. Better. Chef.
You might bring magic in the kitchen. In fact, I'm counting on your culinary prowess. That doesn't mean you can skimp on the other areas of your life. You've got to take of your business behind the scenes and your time off the clock, too.
To be an excellent chef entrepreneur you need take care of yourself and your business. There is always a next right action to make your life bigger and better, and you probably already know what that looks like. I will always advocate you #BeABetterChef – for you. And I'm not talking about your FOOD. I know you know food.
Be a better chef – make a solid wage.
Be a better chef – build the life and business of your dreams.
Be a better chef – spend time with your loved ones.
Be a better chef – pay your team exceptional wages.
Be a better chef – lead by example.
Be a better chef – give back to your community.
Be a better chef – save for your future and your retirement.
Be a better chef – teach others to #BeABetterChef too!
In what ways do you want to be a better chef? What help do you need to make that possible?
It doesn't matter where you are in the process. Maybe you're a launcher, a grower, or a multiplier [insert links here]. You can always #BeABetterChef. Take the next steps – look in the mirror and ask yourself how you can be a better chef and what you need to make that happen.
I'm here to help you get started on making your dreams of owning a professional chef business a reality. Contact me, visit my site and grab a freebie to get started. But. Please. Start. I'm honored to guide you so you can call your own shots!